Subscribe
Facebook
Twitter
Instagram
Google+
YouTube
Donate
Return to TEXASCHILDRENS.ORG

Ways to Give

Make a Gift
Fundraise
Volunteer
Partner with Us

Join Support Groups
Ambassadors for Texas Children's
Online Advocates
Donate Items (toys, books, etc…)

Reasons to Give

Our Fundraising Priorities
Critical, Surgical & Emergency Care Services
Texas Children's Hospital The Woodlands
Endowed Chairs
Divisions & Centers of Excellence
Charity Care and Hospital Priorities

Our Mission & Vision
Your Gift at Work
Patient Stories
Donor Stories
Video Library

src="http://waystogive.texaschildrens.org/assets/images/reasons-to-give-top-nav-image.jpg" /> Learn more

Events

An Evening with a Legend
The Bad Pants Open
Celebration of Champions
Cooking Up A Cure
The Forum Luncheon

The Legacy of Motown
MainStreet America Gala
Toss for Texas Children's
Community Events
Learn about our events

Thursday, January 31

Contact

Give to Texas Children's

Ways to Give

Volunteer


Juniors / Teens
Junior Volunteer Program
Summer Junior Program
The Junior Volunteer Program at Texas Children's Hospital Main Campus located in the Texas Medical Center offers a unique opportunity for high school students to gain experience supporting patients, families, and staff in a hospital setting.
While we do not offer opportunities for Junior Volunteers to shadow medical staff and/or gain clinical exposure, we do offer a number of exciting and rewarding volunteers assignments and educational opportunities.
The next opportunity to become a Junior Volunteer will be in February for the 2019 Summer Junior Program. Information regarding program details and application dates/requirements will be available January 22, 2019.
Contact Volunteer Services – Main Campus
Telephone
832-824-2257
Address
Volunteer Services Department
Suite A1125
6621 Fannin Street
Houston, TX 77030
E-mail
Volunteer Services
Ways to Give

Make a Gift
Fundraise
Join Support Groups
Volunteer

Main Campus
Pavilion for Women
West Campus
The Woodlands
Health Centers
Juniors / Teens
Groups / Organizations
Contact Volunteer Services
Maps & Parking
Publications

Participate in Events
Partner with us

Reasons to Give
Events
Contact Us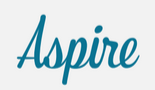 Aspire is dedicated to recognizing the generous spirit of the philanthropic community to which Texas Children's owes so much.
Read Aspire.
I want to:
Donate Now
Subscribe
View My Giving History
Update My Monthly Gift
Update My Personal Information
Update My Communication Preferences
Children's Miracle Network
Video Library
Patient Stories
Donor Stories
Texas Children's Blog
About Texas Children's
©2018 Texas Children's Hospital. All rights reserved. Privacy Practices | Terms of Use
Join the conversation




Home
Locations

National HQ
Bay Area
Chicago
Houston
National Capital Region
Twin Cities

News
Events
Contact Us
Press
WHERE TOMORROW'S WORKFORCE BEGINS
Home
Locations

National HQ
Bay Area
Chicago
Houston
National Capital Region
Twin Cities

News
Events
Contact Us
Press
Texas Children's Hospital Case Study
CASE STUDIES
Previous Next
Texas Children's Hospital in Houston ranks 4th nationally among all children's hospitals according to U.S. News and World Report. This top-ranked organization leads its peers in patient care, but they are also leading in other important areas.
Texas Children's Hospital cares about offering internships to young people, and they have partnered with Genesys Works for seven years to do just that. From treating newborns in critical condition to mentoring high school seniors on the path to a professional career, they are in the business of brightening the future for youth in need.
Over the years, the hospital has refined a unique approach involving three distinct rotations for Genesys Works interns during their year-long internship. In each rotation, interns work with a new team and under new managers, engaging with different departments and different work styles.
This tactic allows Genesys Works interns to maximize their time at Texas Children's and discover what roles within an IT Department interest them the most. Some of their rotations include: accounts management, building activation, Epic training (the hospital's electronic medical record), telecommunications and departmental operations.
Emerance is a class of 2017 graduate from Margaret Long Wisdom High School in West Houston. Four years before, she was living in Rwanda, surrounded by poverty and crime. She left her home and entered the United States as a refugee with her mom and three older sisters.
Once she arrived, she needed to learn English and navigate a new education system. Some of her classmates were wearing suits and interviewing for an internship program. Throughout their senior year, they dressed differently – professionally – and she noticed. So, Emerance decided she wanted to join the Genesys Works program and positively impact her future.
Emerance recently sat at her desk at Texas Children's Hospital in the Texas Medical Center in Houston with a big smile on her face. "I've already been accepted to Texas A&M and the University of Texas," she said. Emerance was excited to share the news with Mary, her supervisor.
"Emerance is a fantastic intern who has brought lots of strengths and is never afraid to ask questions," Mary said. "One of the greatest benefits to come out of the internship for me is seeing her growth and her confidence level increase."
Emerance really immersed herself in Texas Children's pager management system: assigning new pagers, updating emergency contact information and ensuring the system remained up-to-date. She was instrumental in getting that vital information updated.
Download the Full Case Study
National HQ
Bay Area
Chicago
Houston
National Capital Region
Twin Cities
Help us create brighter futures for deserving youth. Invest in Genesys Works today.
Donate Now
Check out our latest annual report.
Download PDF
Sign up to receive exciting news and updates via email from Genesys Works
Subscribe
Copyright © Genesys Works 2018. All rights reserved.
Privacy Policy | Terms of use.